Urologist, Robotic &
Kidney Transplant Surgeon
Director & Unit Head
Department of Urology, Uro-Oncology and Renal Transplantation
Fortis Hospital, Shalimar Bagh
Fortis Flt Lt Rajan Dhall Hospital, Vasant Kunj
An  Accomplished, Dynamic and Experienced Urologist and Kidney Transplant Surgeon who deals with his patients in the most Scientific Manner and with a Personal Touch
Director:
Fortis Hospital
Took over as Director and Unit Head at Fortis Hospitals Shalimar Bagh and Vasant Kunj on July 1 st 2022.
In this role, he will be involved in the development of the specialty at both these flagship hospitals of Fortis group.
Director :
Narayana Health
Previously assigned as Director, Urology and Renal Transplantation, Narayana Health, Delhi/NCR.
Narayana Health is a Bangalore-based healthcare group running 25 hospitals in India. They ventured into Delhi/NCR through strategic partnership with Dharamshila Cancer Hospital (now known as Dharamshila Narayana Superspeciality Hospital and acquisition of a new hospital in Gurugram, Narayana Superspeciality Hospital. Dr Vikas Jain has been entrusted with the responsibility of establishing the urology and kidney transplant department in both these hospitals.
Associate Professor & Head : ILBS
Previously assigned as Associate Professor and Head, Renal Transplant and Urology:  Institute of Liver & Biliary Sciences, Vasant Kunj, New Delhi. ILBS is an autonomous institute under the Government of NCT of Delhi. It is "Deemed" university and an apex-teaching institute for hepato-biliary sciences. Dr Vikas Jain commenced the Urology and Renal Transplant department at ILBS in 2012.  Under his dynamic leadership, it became the first and only dept. in Delhi govt. run hospitals to offer state-of-the-art urology and renal transplant services in a short span of  5 years.
To Indian J Urology and various other peer-reviewed national and international journals.
Renal Transplant section of Urological Society of India (USI)
More than 15 of his senior residents have gone on to join urology residency programmes in premier institutes having qualified the entrance exams.
15+ Years of Extensive Surgical Experience
• Robotic Urological Surgeries
• Kidney transplant & related procedures
• Laparoscopic Urology ( incl. Donor Nephrectomy)
• Vascular access for hemodialysis
• Endo-urology (PCNL/miniperc, ureteroscopy, RIRS)
• Laser Urological Surgeries
• Reconstructive Urology (Open and Laparoscopic)
• Uro-oncology
• Pediatric Urology
• Urethral Surgery
• Andrology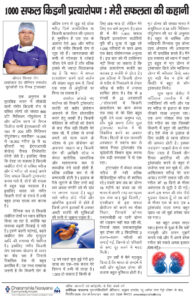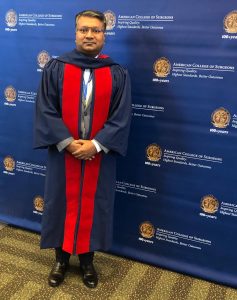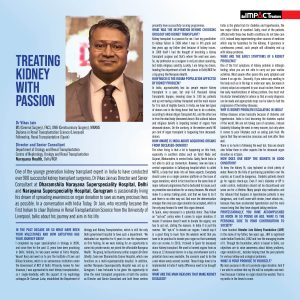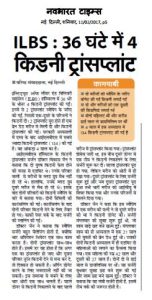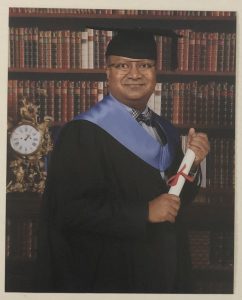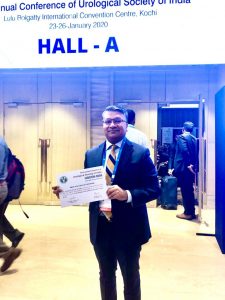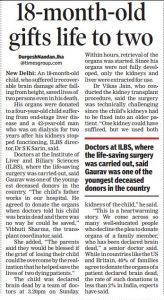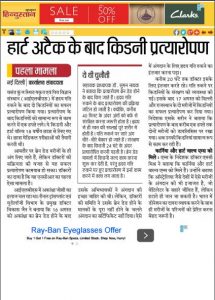 This is the first time I'm writing a review for a doctor. Could not have been happier or more satisfied with the services. The clinic is beautiful. Super clean and functional, everything is so systematic and calming. As for the doctor, I spoke to Dr.Vikas Jain and I have never seen a calmer/nicer doctor. He will cater to all your needs and questions and queries no matter what. Most doctors I have seen are brash and rude and to the point, Dr.Vikas is super soft spoken, and assuring. 10/10 for the experience. I'm in the middle of my treatment but his reassuring words were also very very helpful.
"I was being evaluated for marginally high PSA and there was lot of confusion whether it was because of cancer or something else, when someone referred me to meet Dr Jain. He had so much clarity on the subject. Ultimately it was not found to be cancer and recently he operated on my prostate to relieve my urinary complaints."
" I have been on dialysis and did not have a fistula. My veins were very thin and I was suggested graft surgery by many. Dr Vikas evaluated me in detail and planned for graft surgery. But, during surgery he could find a good vein and he brought it to the surface and made a fistula. I was so happy that I did not have to undergo a graft surgery and had a working fistula using my own vein."
The approximate prevalence of chronic kidney disease (CKD) in India is 800 per million population and the incidence of end-stage renal disease (ESRD) is 150–200 per million population. Nearly 16,000–18,000 patients (8-10% of new ESRD cases) in India get renal replacement therapy. So as can be seen, there is still a large void between the number of kidney patients and the ones who are actually able to get a successful kidney transplant done for them.
Thus, in India there is still a long way to go with respect to CKD. Lots of attention and efforts are being focussed at kidney ailments worldwide as the problem appears to be ever increasing, involves humongous costs and is associated with increased morbidity & mortality. Hence CKD has been the centre of focus of health planning and has not even spared developed world. It is important to realize and make note of the fact that for every one patient with end stage kidney disease requiring dialysis or transplant, there may be more than 300 patients with chronic kidney disease. These figures are staggering given the scarcity of awareness amongst people and even more worrisome being the relative dearth of good transplant surgeons in India that may be counted on fingers!
Above figures should be sufficient to inspire a surgeon to opt for kidney transplant surgery as profession. The same was the case with me and having witnessed the woes and agonies of kidney failure patients; I always wanted to pursue this noble cause to alleviate their troubles. End stage kidney disease is not only physically, socially and emotionally torturing, but also takes a heavy financial toll on the patients who are sometimes compelled to forego their immovable assets in a bid to arrange for treatment costs. Many of the sufferers are from small villages and hinterland and often have to bear the brunt of lack of adequate and good surgical facilities at their places.
I still remember vividly each and every step and milestone of the journey that started 12 years back. 1000…. may be just a number for some. For me it's a religion. Having completed 1000 successful kidney transplants recently, it was extremely gratifying to serve these 1000 grief stricken families. Not to underscore, each transplant means two surgeries as it involves surgeries to remove kidney from a donor and to implant the kidney in a patient. It was an exultantly glorious feeling to mentor/start kidney transplant programme in 22 different hospitals/institutions across 8 states in India and was fortunate to nurture talent in young budding transplant surgeons. Having independently started the first Renal Transplant and Urology Department in a Delhi Government hospital was another feather to the illustrious cap.
The transplants involved not only adult recipients but also paediatric patients. The youngest donor was a 16 month old in a first and only case of its kind in India. I was also fortunate enough to perform first non heart beating donor (NHBD) transplant in Delhi/NCR and successfully implanted 2 kidneys of the deceased donor in 2 different patients that could grant lease of new lives to two different families.

But I realized over the years that finding an appropriate and suitable donor is really daunting especially in Indian scenario and the shortfall of donors is striking. The deceased donor donation rate in India stands at a poor 0.34 per million. In our country, many cultural and religious beliefs influence the decision making regarding deceased organ donation. I tried to circumvent this menace by doing many cadaveric (deceased) transplants and accepting many marginal donors for the procedure. Did many swap transplants for the patients who could not find blood group matched donors.

The surgical technique had to be altered for some special cases and it was a new learning experience with each patient. Of special mention are the kidneys with multiple arteries that require special surgical expertise and proficiency. This was exemplified many times and also with the 1000th case that had 3 renal arteries and the transplant was refused by many surgeons before the patient finally coming to me. The surgery was successfully carried out and the patent discharged within 10 days. Looking back at the journey, carrying out back to back 4 transplants in 36 hours was very special and will always be etched in memory.
It was a fantastic journey. May God continue to give me strength and passion to impart the best of treatments to each and every patient.
Organ donation is one of the greatest acts of compassion, the ultimate final act for an individual at the end of one's life.
— Master Chang Yen