Minimal Access Urologist &
Kidney Transplant Surgeon
Director & Senior Consultant
Department of Urology & Renal Transplantation
Dharamshila Narayana Superspeciality Hospital, Delhi
Narayana Superspeciality Hospital, Gurugram
An  Accomplished, Dynamic and Experienced Urologist and Kidney Transplant Surgeon who deals with his patients in the most Scientific Manner and with a Personal Touch
Director :
Narayana Health
Presently assigned as Director, Urology and Renal Transplantation, Narayana Health, Delhi/NCR. Narayana Health is a Bangalore-based healthcare group running 25 hospitals in India. They ventured into Delhi/NCR through strategic partnership with Dharamshila Cancer Hospital (now known as Dharamshila Narayana Superspeciality Hospital and acquisition of a new hospital in Gurugram, Narayana Superspeciality Hospital. Dr Vikas Jain has been entrusted with the responsibility of establishing the urology and kidney transplant department in both these hospitals.
Associate Professor & Head : ILBS
Previously assigned as Associate Professor and Head, Renal Transplant and Urology:  Institute of Liver & Biliary Sciences, Vasant Kunj, New Delhi. ILBS is an autonomous institute under the Government of NCT of Delhi. It is "Deemed" university and an apex-teaching institute for hepato-biliary sciences. Dr Vikas Jain commenced the Urology and Renal Transplant department at ILBS in 2012.  Under his dynamic leadership, it became the first and only dept. in Delhi govt. run hospitals to offer state-of-the-art urology and renal transplant services in a short span of  5 years.
To Indian J Urology and various other peer-reviewed national and international journals.
Kidney transplant & Tissue engineering cell of Urological Society of India (USI)
More than 15 of his senior residents have gone on to join urology residency programmes in premier institutes having qualified the entrance exams.
13 Years of Extensive Surgical Experience
• Kidney transplant & related procedures
• Laparoscopic Urology ( incl. Donor Nephrectomy)
• Vascular access for hemodialysis
• Endo-urology (PCNL/miniperc, ureteroscopy, RIRS)
• Laser Urological Surgeries
• Reconstructive Urology (Open and Laparoscopic)
• Uro-oncology
• Pediatric Urology
• Urethral Surgery
• Andrology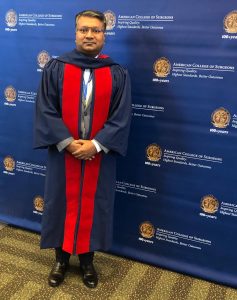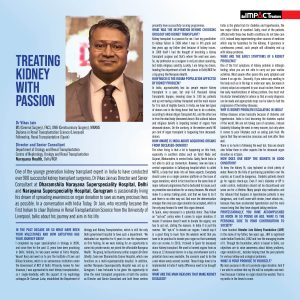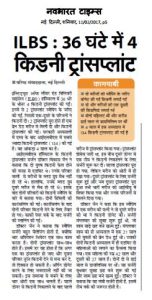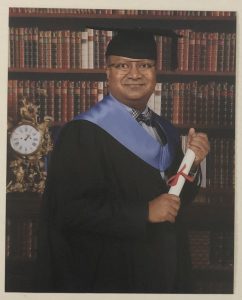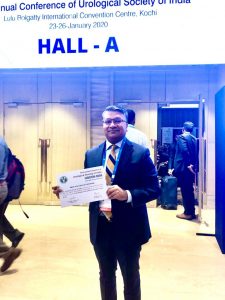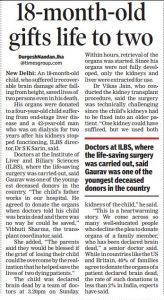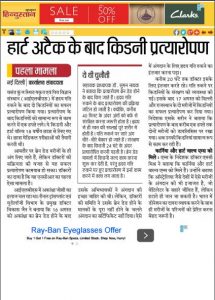 "I had gone to meet Dr Jain for my prostate problems. During evaluation, I was found to have a tumour in the kidney. It came as a shock for the entire family. Dr Vikas took care of the situation very delicately and I underwent both surgeries (for kidney tumour & prostate) in same sitting. I am really thankful to him and his team for everything."
"I was being evaluated for marginally high PSA and there was lot of confusion whether it was because of cancer or something else, when someone referred me to meet Dr Jain. He had so much clarity on the subject. Ultimately it was not found to be cancer and recently he operated on my prostate to relieve my urinary complaints."
" I have been on dialysis and did not have a fistula. My veins were very thin and I was suggested graft surgery by many. Dr Vikas evaluated me in detail and planned for graft surgery. But, during surgery he could find a good vein and he brought it to the surface and made a fistula. I was so happy that I did not have to undergo a graft surgery and had a working fistula using my own vein."
I completed my super specialization in Urology & Renal transplantation in 2009, and since then for the past 11 years, I have been practising in Delhi. Initially, for two years worked at Fortis Hospital, Vasant Kunj and then went on to join the Institute of Liver and Biliary Sciences. Primarily, known for liver diseases, I was approached to start kidney transplantation, so I single-handedly, with the support of my nephrology colleague Dr Suman Lata, established the Department of Urology and Kidney Transplantation, which is still the only Delhi government hospital to have such a department. We dedicated our expertise for 6 years to see the department on firm footing. As we were looking for an opportunity to come into private sector, we joined the affordable Narayana Health. The group, led by visionary cardiac surgeon Dr Devi Shetty, took over Dharamshila Cancer Hospital, which now functions as a multi-superspeciality hospital. In addition, another Narayana Superspeciality Hospital was set up in Gurugram. I was fortunate to be given the opportunity to drive the renal transplant programme at both the centres as Director and Senior Consultant and both these centres presently have successfully running programmes.
During this 11-years long journey I completed
more than

900

successful kidney transplants
and innumerable urologic surgeries; initiated and mentored transplant programmes in many hospitals in Delhi/NCR and even neighbouring states. Training and teaching have always been a passion and I have trained many colleagues in complex urological surgeries, laparoscopy and kidney transplant.
My main purpose in life is to promote organ donation. And if I am able to achieve that, my life will be complete and well-lived, because I believe no organ should be wasted. That is my motto in the times to come.
Organ donation is one of the greatest acts of compassion, the ultimate final act for an individual at the end of one's life.
— Master Chang Yen